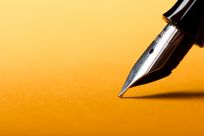 Write to us about your wishes - we'll do all we can to fulfill them!
We sell exclusively through personal contacts and through our long trusted partners in Hong Kong and on Mainland China.
The products that you see on this website are only examples of what you find in BIRK DANISH DESIGN. If we don't have the exact product for you, we create it based on a dialogue with you. Choice of materials, size of the amber - it's all up to you. And remember - only the sky is the limit!
Our designers will lead you through the process and create a unique product, tailor-made to meet your demands and designed exclusively for you.
To get a feel of our products, visit us in Shenzhen:
Shop 116, Block 2, 6 Xinhua Road, Nanhai Ecool Innovation Park,
Nanshan District, 518067 Shenzhen, China

经销商
广东省深圳市南山区蛇口兴华路6号南海意库2栋116号店

We also invite you to visit this webshop where you can buy BIRK products through our local partner in Yunnan province, China:
http://shop70321233.taobao.com/
For retail, sales enquiries or comments of any kind, please use the contact form below.

Contact