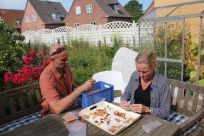 Our story
All the amber that we use in our designs have been found on one of Denmark's many beaches.
Being exclusively coastal amber, as opposed to amber found in mines, our amber has been nourished and shaped by the sea for around fourty millions years. This gives it a special quality that is beyond compare with the large majority of amber found on the global market today.
Every single piece of our amber has it own history. It may have been found after one of the Nordic autumn storms where the rough sea has covered the beach in stones, twigs and other residues.
All the amber that we use has been collected, polished and shaped by our local amber artisan. We have then personally and carefull selected every single piece that we use in our knitwear and jewelry collection
When you buy a piece of our amber you buy the story behind it as well.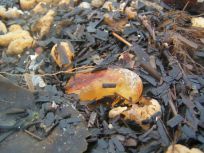 Found like a precious pearl in the middle of the residues of the sea.